Invitation to Attend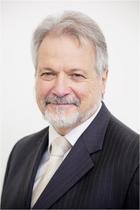 Invitation from Congress President and International Society of Audiology
Dear Colleagues
It's my great privilege and pleasure to extend an invitation to you to attend the XXXII World Congress of Audiology, May 3-7 2014. This is the second occasion that the World Congress has travelled 'down under', and on behalf of the International Society of Audiology (ISA), and our Organising Committee, we look forward to welcoming you to Brisbane, the gateway to Australia's Great Barrier Reef, golden beaches and national heritage-listed islands and rainforest.
The XXXII World Congress is being hosted by Audiology Australia, the principal professional organisation representing audiologists in Australia, and the HEARing Cooperative Research Centre, a consortium of twenty-six organisations dedicated to improving the prevention and remediation of hearing loss. Together, these organisations represent a wide array of the hearing healthcare sector in Australia, ensuring that the XXXII World Congress will have a broad representation.
Since our last World Congress in Moscow, the field of audiology has faced many new challenges, in particular the development of global audiology movements to address the staggering rates of hearing loss in developing countries, an increasing use of internet-based audiological service protocols)) and recognition of the perils of living in our ever-noisier world. We hope that the XXXII World Congress will provide a unique forum and opportunity for audiologists, physicians, speech pathologists, habilitationists, early intervention educators, hearing scientists, hearing aid dispensers, audiometrists and consumer advocates from across the globe to meet and exchange ideas and current knowledge in the field.
Three major themes have been identified for in-depth Round Tables: Living in a Noisy World, focused on issues of health and hearing-related issues from noise exposure; Central Auditory Plasticity, focusing on new research into the brain's abilities to process sound, and what this might mean for management of infants and the growing population of elderly adults; and Audiology Service in the Next 10-20 Years, what is changing?, a review of the current challenges and opportunities for clinical audiology in our interconnected global village. The Round Tables will be complemented by a wide-ranging scientific program including special symposiums on global audiology and other hot topics. Colleagues are invited to submit abstracts for free papers, clinical case presentations, and poster presentations on all aspects of audiology and hearing sciences.
The XXXII World Congress will be preceded on 3-4th May by Audiology Australia's satellite Workshop and Masterclass Program, which will also feature prestigious public lectures sponsored by the Deafness Forum, Australia's hearing health consumer peak body, and by Audiology Australia.
Our Industry and service colleagues will participate in the XXXII World Congress through an extensive trade exhibition, featuring new technologies and services from all major international manufacturers.
Brisbane is a safe, cosmopolitan city, offering world-class facilities, accommodation, transport, shopping, restaurants and entertainment. During your stay, we have planned a varied and exciting social program for delegates and accompanying persons, so don't forget your camera, sunscreen, and dancing shoes. Brisbane is also gateway to the natural wonders of Australia, and we hope you may take the extra time to add in a holiday in our unique continent.
Associate Professor Bob Cowan
Congress President, XXXII World Congress of Audiology
President, International Society of Audiology
Invitation from President, Audiology Australia

Dear Colleagues
As President of Audiology Australia it gives me great pleasure to invite you to my home town of Brisbane for the XXXII World Congress of Audiology which is also the XXI National Conference of Audiology Australia. This World Congress is a wonderful opportunity for us to show the rest of the world how hearing health care is supported within Australia and to learn from our colleagues around the world about the latest advances in all aspects of hearing health care.
The Local Organising Committee is working closely with the National Congress Committee, chaired by Associate Professor Bob Cowan, to develop an exciting program of scientific and social interest to all. I look forward to welcoming you to the beautiful city of Brisbane and in particular to the lovely surroundings of the Southbank precinct of the city where the congress will be held.
Professor Louise Hickson
Chair, Audiology Australia
About Brisbane
Brisbane is Australia's fastest growing city and is rated the world's sixth best business destination by the Economist Magazine.
Brisbane has a population of 1.8 million.
The gateway to the country's most popular tourist region, Brisbane is serviced by world class domestic and international airports located just 20 minutes from the city centre. Brisbane International Airport operates 24/7 and has direct international flights each week.
With an all year round idyllic climate, Brisbane is a dynamic, sophisticated and cosmopolitan city with a relaxed, friendly alfresco lifestyle.
Quick Facts
Brisbane is the second fastest growing city in the world behind Phoenix, Arizona.
Brisbane is the birth place of the world's first cervical cancer vaccine.
Brisbane is the closest major Australian capital to the eastern seaboard.
The Brisbane River is older than the Nile.
Brisbane is known as Australia's 'most liveable city'
Brisbane Convention & Exhibition Centre
Brisbane Convention & Exhibition Centre located in Southbank, Queensland, Australia was voted Worldwide Convention Centre team of the year in 2012.
CPD Points for Audiology Australia members
Audiology Australia members can accrue 2 points per hour for the educational content of the Conference and 2 points per hour for attendance at the Workshops or Instructional Courses. Based on the program members could accrue the following:
Saturday – To a maximum of 11 points - Workshops and/or Instructional Courses and the Libby Harricks Memorial Oration
Sunday – To a maximum of 11 points - Workshops and/or Instructional Courses and the Dennis Byrne Memorial Lecture
Monday – To a maximum of 11 points
Tuesday – To a maximum of 12 points
Wednesday – To a maximum of 10 points
Audiology Australia reserves the right to define the sessions which are awarded CPD points and maximums accruable per day. Your CPD points will be based on evidence of your attendance which will include scanning your name badge, or signing in, on entry and exit for each session.
Media Centre
For further information contact: Greg Lawrence, HEARnet & Media Manager
e:
mob: 0431 426 623